The Doek Collective consists of Namibian fiction and nonfiction writers, poets, and visual artists. The Collective is assembled every two years to compile a publication showcasing fiction, nonfiction, poetry, or visual art from Namibia, Africa, or the African diaspora. The Collective also forms the support staff for the Doek Literary Festival, a forthcoming biennial celebration of Namibian and African literature. The focus of each publication and festival varies from year to year as does the Collective's composition.
Being a member of the Doek Collective is a unique privilege afforded to a select group of promising literary artists. Each Doek Collective is provided, among other things, with valuable connections from Doek's growing base of continental collaborators and international partners. Further opportunities may include publication in select anthologies; offers of representation from reputable literary agents; appearances at festivals; participation in local and international creative writing workshops; access to mentorship programs; exhibitions in local, national, and international galleries; and art residencies in Namibia and abroad.
The Collective is Doek's ambassadorial project—each member of the collective is selected for their special ability to be a spokesperson for Namibian and African literature through their past and future work.
THE 2022-2023 DOEK COLLECTIVE

Charmaine //Gamxamûs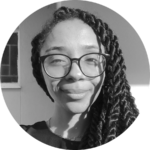 Charmaine is a Namibian poet and writer. She holds a BSc in Nuclear Medicine Technology from the Cape Peninsula University of Technology in South Africa. Charmaine is a lover of language, expression, and storytelling through poetry, literature, and music.
Roxane Bayer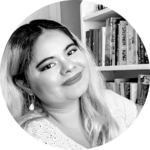 Roxane is a Namibian writer and reader. She obtained a BSc in Earth Science from Stellenbosch University as well as an undergraduate degree from the Namibia University of Science and Technology in Journalism and Media Technology. Roxane has had her bylines appear in The Namibian.
Kay-Leigh De Sousa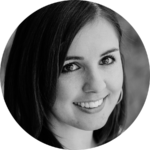 Kay-Leigh is a Namibian freelance writer and editor from Windhoek. She holds a BA in English Literature and drama at Rhodes University in South Africa, two disciplines reliant on the art of storytelling. A reader, foremost, Kay-Leigh is an advocate for African stories being heard around the world. In 2019 she co-wrote and published an eBook on mental health in the African context: Mental Health and Suicide Prevention. From November, 2020 to November, 2021 she served on Doek! Literary Magazine's fiction editing team.
Ndawedwa Denga Hanghuwo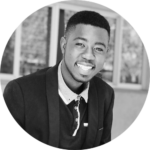 Ndawedwa Denga Hanghuwo is a Namibian writer. He is also a student at the Namibia University of Science and Technology pursuing a degree in English Literature. In 2021, his short story "Silhouette" was the fiction winner of the inaugural Bank Windhoek Doek Literary Awards.

Katherine Hunter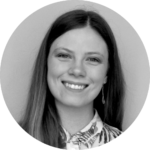 Katherine Hunter is a Namibian illustrator and graphic designer. She is interested in fantasy-based art which draws on Namibian narratives and spaces. She obtained her undergraduate degree in Visual Communication Design (Illustration) at the Stellenbosch Academy of Design and Photography, her honours degree in illustration, and her master's degree in art education from Stellenbosch University. Katherine works as a graphic designer and typesetter at HouseFinder Magazine. She also creates illustrations and stories under the name of her own Namibian art brand, Maan Atelier. In 2021, her illustration series "Becoming Home" was shortlisted for the 2021 Bank Windhoek Doek Literary Awards.
Filemon Iiyambo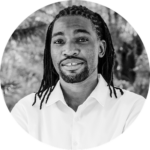 Filemon Iiyambo is a Namibian writer and former newspaper columnist for the Namibian Sun. He has also contributed social commentary articles for the New Era. Filemon holds BA and BA Honours degrees in English Literature from the Namibia University of Science and Technology. Filemon works as an educator. His work was included in Erotic Africa, an anthology of short stories published by Brittle Paper in December, 2018. His short story "December" was shortlisted for the the 2021 Bank Windhoek Doek Literary Awards. He is currently working on a novel.
Dalene Kooper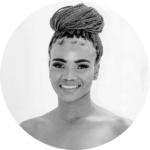 Dalene Kooper is a Namibian writer and a media student at the University of Namibia. Her short story "The Letter" was shortlisted for the 2021 Bank Windhoek Doek Literary Awards.

Ange Mucyo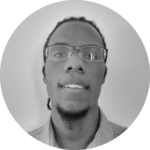 Ange Mucyo is a network and systems administrator, software developer, and Cisco-certified network associate by profession, and a hobby writer of speculative fiction. He also dabbles in 3D art, sound production, and all things video game related for the opportunity that video games provide in bringing these various art forms together in an interactive context. In 2021 his short story "Subterwhere" was longlisted for the Bank Windhoek Doek Literary Awards.
---
Cover Image: Flamingo
© Kyaw-Tun