The Doek Literary Festival is hosted every two years in Namibia; it celebrates Namibian literature alongside literary artists from Africa and the African diaspora.
The festival seeks to nurture and grow the country's reading and writing culture while providing a creative and immersive space for encountering the works of Namibian and African writers, poets, and visual artists. It also provides unique learning and creative exchange opportunities through workshops, readings, and performances.
Each edition of the festival should focus on a particular field of literary creation that is published in Doek! Literary Magazine: fiction, nonfiction, visual arts, or poetry.
In 2022, the festival's focus will be fiction in the novel and short form.
Each edition of the Doek Literary Festival is led by a design partner that creates the experiential aspects of the festival. Doek chooses a design partner with a proven track record of working with or promoting the arts in Namibia. Doek also chooses a venue partner that provides the hosting facilities for the festival.
***
The 2022 Doek Literary Festival
in partnership with the University of East Anglia's
International Chair of Creative Writing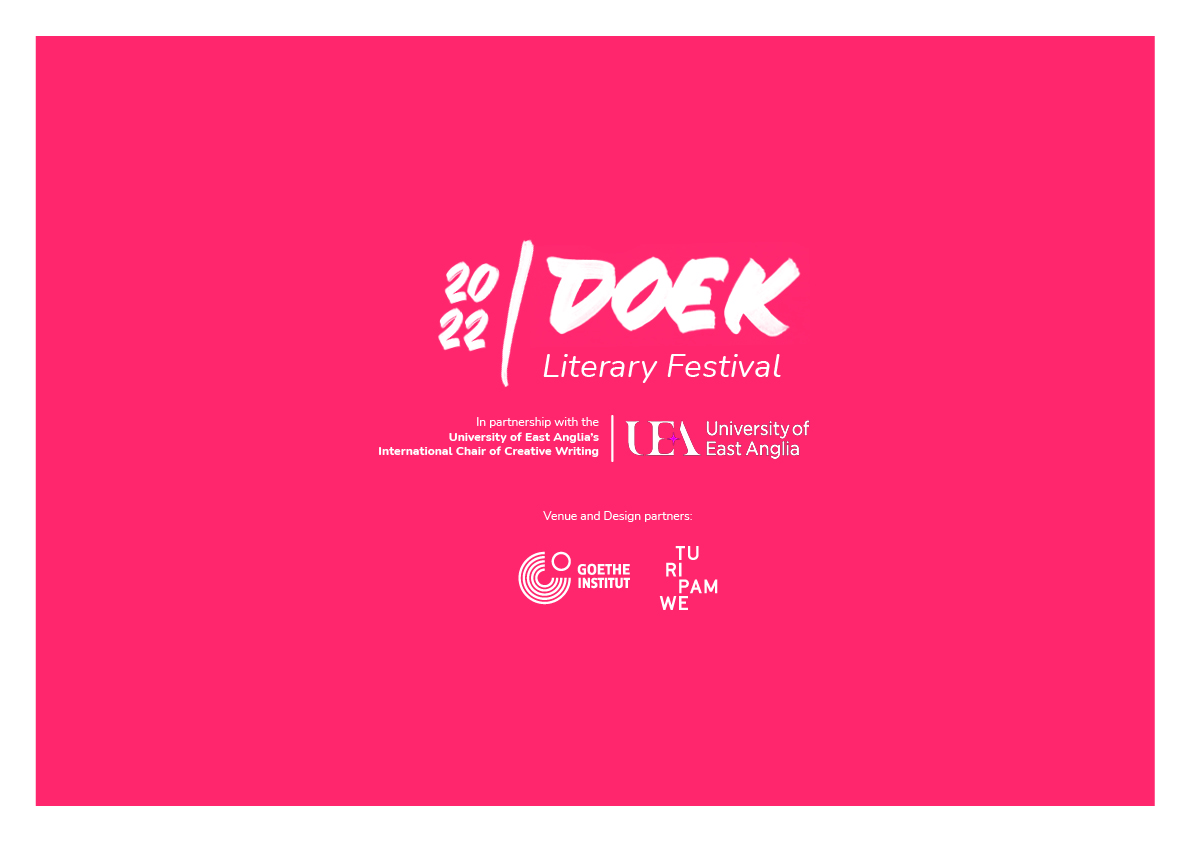 The festival's principal sponsor in 2022 is the world-renowned creative writing programme at the University of East Anglia in Norfolk, United Kingdom, home to one of the most successful degrees in the discipline in the world, and whose graduates include Sir Kazuo Ishiguro, winner of the Nobel Prize, Booker Prize winners Ian McEwan, Anne Enright and emerging writers from the African continent including Ayobami Adebayo.
The 2022 Design Partner is Turipamwe, an award-winning design and communication agency based in Windhoek. The festival will be hosted at the Goethe-Institut, the 2022 Venue Partner.
Visit the official festival website of the 2022 Doek Literary Festival
---
Cover Image: Bookshop.
© Eli Francis.