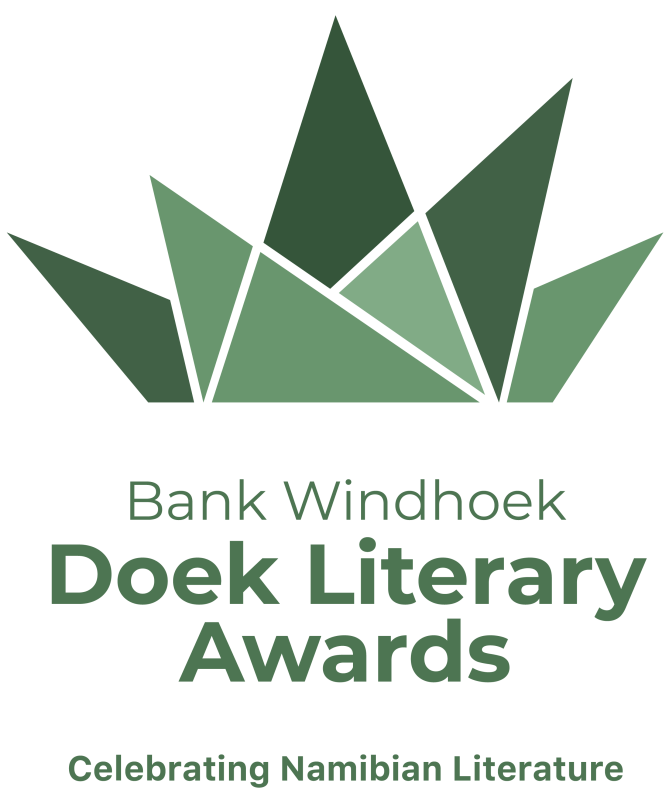 ***
The Bank Windhoek Doek Literary Awards are awarded every two years to celebrate the works of four Namibian literary artists—two writers (fiction and nonfiction), a poet, and a visual artist—published in Doek! Literary Magazine (Doek!). The awards seek to bring a wider Namibian and international audience to the selected works, writers, poets, and visual artists.
Cultures have always produced literature as a way of preserving their pasts, documenting their present, and sharing the endless dreams and possibilities of their futures. In this way, literature has always been an important tool for communities. It is through the production, sharing, and appreciation of literature that societies, movements, and countries around the world are able to find and form their local, national, and international identities; question, define, and refine their values; and, crucially, discover engaging ways for discussing and addressing their most pressing social, political, and economic issues. Literature continues to be the cultural artefact that showcases each civilisation's movement through time.
Literary prizes serve an important purpose: showcasing the creative thought and skill of a community's writers, poets, and visual artists. They help to spark interest in longlisted and shortlisted works, and bring attention and prestige to their eventual winners. In starting these awards Doek is proud to join other literary traditions from Africa and around the world that recognise and reward their storytellers.
Bank Windhoek, the official sponsor of the literary awards, has always been a prominent and active supporter of Namibian art and artists. These literary awards are an important milestone in the country's young democracy and it could not have been reached without Bank Windhoek's generous support and continued commitment to Namibians and Namibia.
THE AWARDS
Each winning literary artist from the fiction, nonfiction, poetry, and visual arts categories is awarded NAD5000 in cash sponsored by Bank Windhoek.
The winners are also presented with a unique trophy commissioned from a Namibian artist.
All longlisted, shortlisted, and winning literary artists are provided with unique opportunities within their particular fields of creation. Such perquisites may include book prizes, further publication in select anthologies, offers of representation, appearances at literary festivals, participation in creative workshops, access to mentorship programs, exhibitions in local, national, and international galleries, and art residencies in Namibia and abroad.
2023 BANK WINDHOEK DOEK LITERARY AWARDS
2023 Rules Of Entry 2023 Concept, Logo & Trophy: The Aloe2023 Judges 2023 Commissioned Artists
SPONSORS
---
2021 BANK WINDHOEK DOEK LITERARY AWARDS
2021 Winners2021 Shortlist2021 Longlist 2021 Concept, Logo, & Trophy: The Windmill 2021 Judges 2021 Commissioned Artists
SPONSORS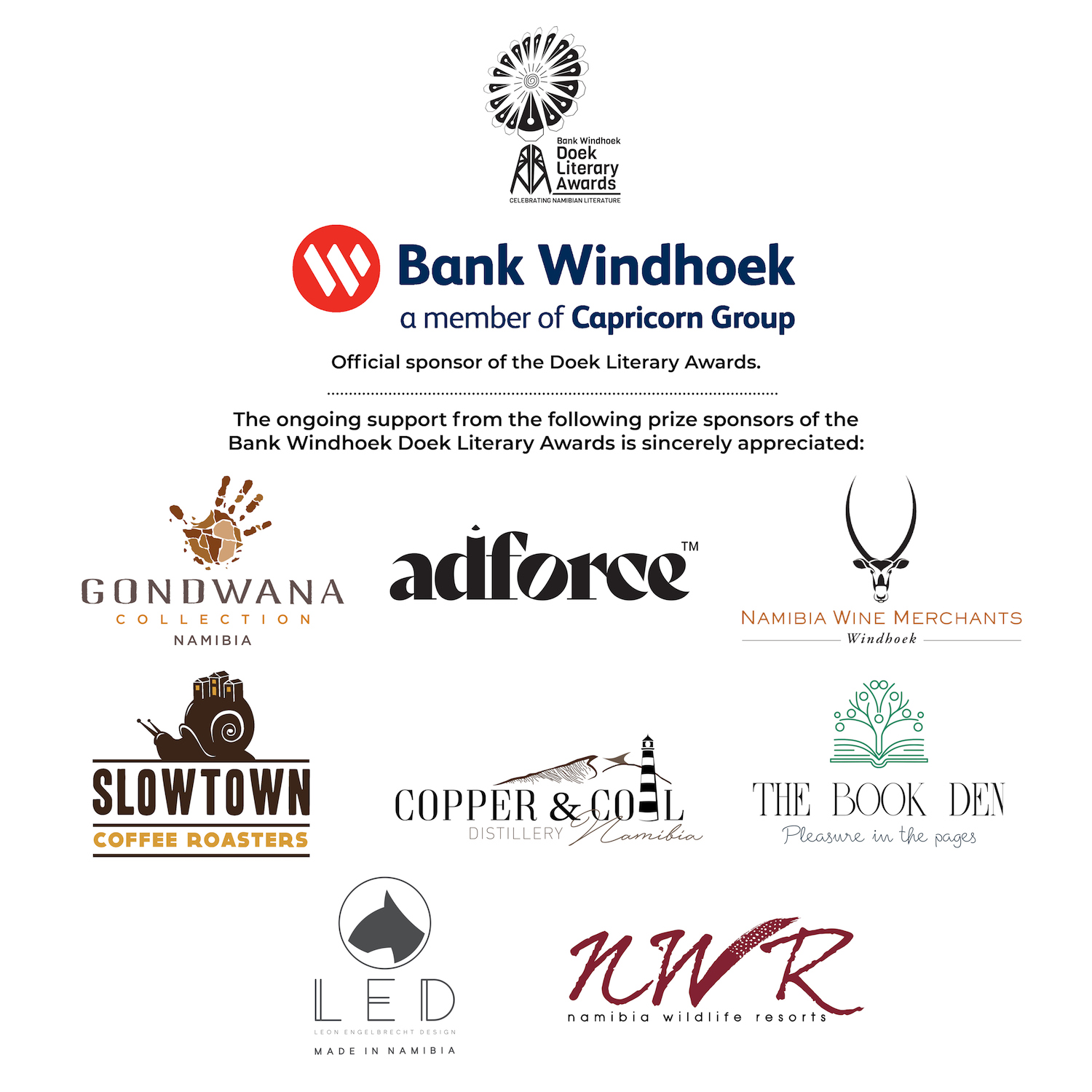 PRESS
Winners Of The Bank Windhoek Doek Literary Awards Announced • The Johannesburg Review of Books, 2021.
Bank Windhoek Doek Literary Awards Shortlist • FlyWestair Magazine, 2021
Bank Windhoek Doek Literary Awards For Namibia • James Murua's Literary Blog, 2021.
Doek! Literary Magazine Announces Awards For Namibians • Brittle Paper, 2021.
---
Cover Image: Dune 7, Namibia.
© Grant Durr.